WEEK OF October 24 – 3 0, 2022
You might set new depth records this Tuesday, October 25, when the year's only new moon in soulful Scorpio—also a galvanizing solar eclipse—powers up your twelfth house of healing, transition and release. Under these empathic moonbeams, your feelings will be very close to the surface and easily triggered. Pay attention to what arises. For the next six months, you'll be peeling back layers and getting more in touch with memories and authentic emotions, not all of them happy or positive. But this will blow off any blocks on your heart and help you let go of any people, behaviors or limiting beliefs that are holding you back. You may finally grieve a loss or feel the full impact of a recent painful situation that you blocked. Need some help on your journey? Now may be the time to start working with a spiritual life coach who can play Yoda during these potent next six months. And on Saturday, when mindful Mercury decamps to Scorpio until November 17, you'll have a few solid weeks of introspection that can help you tap into the source of an ongoing problem—and emerge with golden insights!
Friday brings more reason to settle back on the meditation cushion. Your ruler, expansive Jupiter—which has been retrograding through sensitive Aries and your passionate fifth house since July 28—reverses back into Pisces and your domestic fourth house. Your home life has been in some sort of flux ever since Jupiter first entered Pisces for its first of three laps on May 13, 2021. This cycle, which ends for good on December 20, has brought big changes for many Archers. Maybe you signed a lease, got a mortgage on a new space or commenced a major renovation. Or you might feel like a fish out of water in your digs but don't know where to go. All kinds of home and family issues are up for review during Jupiter's reverse commute, which is in effect until November 23, mercifully ending right before the holidays. Try to lift any undue pressure and give yourself the luxury of taking your time to research and do some blue-sky thinking about what this next chapter of life might look like—and who you want to spend it with! Be aware that your already-keen sensitivity to other people's feelings will intensify. To keep your power intact, you may need to enforce stricter boundaries. Your emotions may be more raw than usual, but this three-week cycle could spur you to join a support group or deep-dive into self-help books, which could be a blessing—and NOT in disguise!
Relationships of all stripes come up for review starting this Sunday, October 30, as driven Mars begins his biennial retrograde, this time in Gemini and your seventh house of committed partnerships. Happy-go-lucky Archers are quick to extend the benefit of the doubt, but shuck those rose-colored glasses for a moment and acknowledge that not everyone deserves this courtesy. Even solid couples go through rocky patches now and again, which could definitely come up between now and January 12, 2023, when Mars corrects course. While you prefer peace, love and understanding in all your close connections, it's important to see things for what they are and work to resolve them. While Mars is backing up through this tender zone, try approaching conflict in a new way: Be direct and candid (yet loving) AND willing to listen to what the other person has to say. This could be a total game-changer—for the union as well as how you manage your emotions. Talk about a win-win! And for those who've been carrying a torch for an old flame, be careful if you're going to play with fire. Mars retrograde is famous for ushering exes back into the picture. Don't let fantasy rewrite your actual history. Stay clear-eyed and focused on all the reasons this didn't work out in the past. Chances are, you'll head for the nearest exit. But if you have any lingering curiosity, approach with extreme caution!
More From ELLE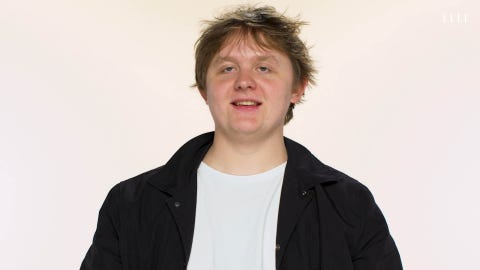 Identical twin sisters Ophira and Tali Edut (The AstroTwins), have been ELLE.com's official astrologers for over a decade. They are the authors of several astrology books, including their popular yearly horoscope guides, and have read charts for celebrities including Beyonce, Karlie Kloss and Emma Roberts. For their spot-on predictions, books and online courses, visit them at  astrostyle.com.